"Crazy Beautiful"
(by Chasen)
It's
NEDA (National Eating Disorders Awareness) Week
, so once again I'd like to devote this week to eating disorder recovery! This is a special year for NEDA, because it's their 25th Anniversary!
As someone who suffered from an eating disorder & body image issues for a good portion of my life, this week is one that I hold near & dear to my heart. Being over 17 years recovered, I believe that one of my purposes in life is spreading hope that recovery is possible! When I was struggling, there were very few accessible resources for recovery. With the internet in everyone's home (as well as most everyone's pocket or purse!), there is so much more hope & help easily accessible now. There are also many organizations devoted to awareness, early detection, prevention, and recovery. Today I am grateful for the following recovery, body image, & ED-related organizations and websites...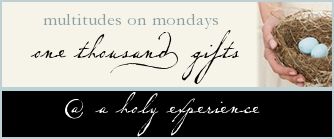 By way of disclaimer: I don't agree with every single thing on each of the websites, but I agree with
most
of what I have seen through the years. Overall, they are promoting health & hope. And I am thankful that there are so many people out there supporting recovery & freedom! ღ